Monday, August 30th, 2010
What a blessing! The hubs' best friend's dad (did you catch that?) offered to let us pick as many tomatoes as we wanted from his acres of gorgeous tomatoes! I picked a bag, and he said it wasn't enough and told me to pick more. I ended up coming home with 40 pounds of tomatoes and FOUR HUGE watermelons.
I ended up making ten jars of spaghetti sauce, one bit tub of sauce for the freezer, and ten freezer sacks of spiiicccyy salsa…and I still have about 10 pounds of tomatoes left!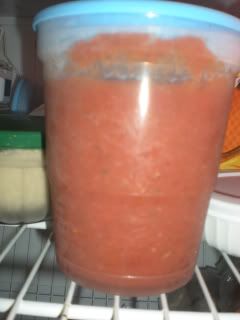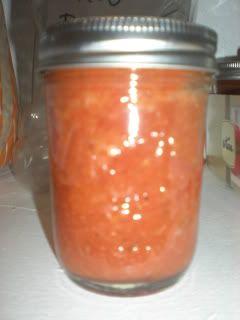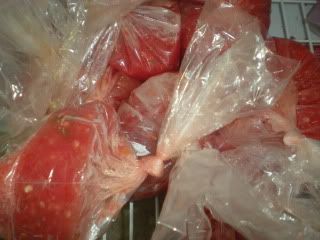 I got the sauce recipe here…the only difference was I added two spicy peppers and a bell pepper to the recipe! Turned out reallly good. Made happy to use my brothers wine in it too.