Sunday, June 3rd, 2012
We started our day yesterday 180 miles away at a wildlife conservatory and ended it at home, in our own beds. After three days away, it was nice to wake up at home this morning.
We had fun, though. Yesterday's breakfast was a highlight. We ran by a local Trader Joe's the night before to pick up some breakfast supplies. After eating a maple bar topped with bacon (no joke) the day before, we were ready for some *real* breakfast foods.
(In all honesty though, I am pretty sure the bacon donut completed my life.)
We were surrounded by nesting ducks, pond turtles, herrons, and fish. Our breakfast was *almost* as delightful as the surroundings.
These little monkeys, however, stole the show.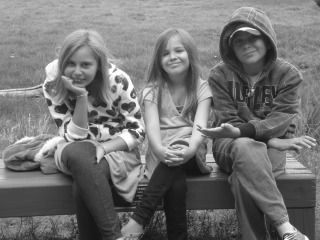 Makin' memories, one breakfast picnic at a time.